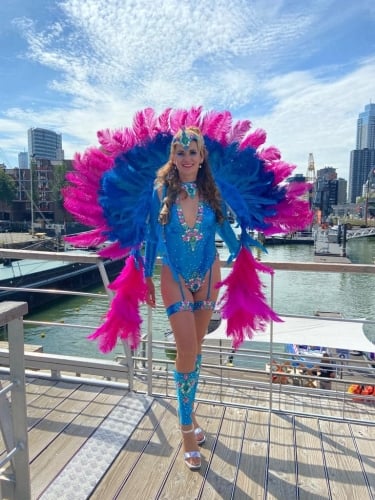 Invite me to dance at your party or event
Are you looking for
something spectaculair on your event?
With my Isis Wings or Brazilian Feather costume I will make a fabulous entrance, give your guests a warm welcome and light up your whole party.
I can also teach a dance workshop to get your party started or even create an choreografie for your wedding opening dance. Lots of fun for everyone.
I love Brazilian Samba, Burlesque, Belly Dance, House, Techno, Disco and Rock. Please let me know what you're looking for and we will create something fantastic together!
Lots of love Eva